Welcome back to Scotsmanality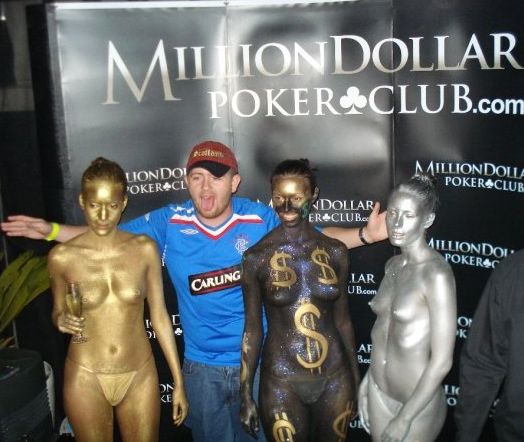 Whats up guys,

I am of course the Scotsman, and this is what remains of Scotsmanality. If you've came looking for my Extreme Warfare diaries featuring the Big Bossman, or articles on my feuds with the likes of Jay Bower or Team Whiskers, then you're unfortunately going to be disappointed as they aren't archived here. If you came here looking for my review of WCW Thunder - well, you're just a delusional sucker.

It seems people still search the phrase "Scotsmanality" or similar on a daily basis, so I thought I would get this website up and write a brief bit about what happened to Scotsmanality, and what the Scotsman is doing now.

Once my son Mason was born in 2003, my life changed and my priorities changed. At the core, Scotsmanality was a website full of all my crazy adventures in life - however becoming a father saw that change. Rather than going out and getting myself into crazy adventures that I could then write about, I was at home changing poopy diapers and singing "Twinkle Twinkle Little Star" to the kid. Furthermore my priorities changed - suddenly writing on a website just wasn't that important anymore.

In the Summer of 2004, I went out to a strip club and had one of my Scotsmanality-esque crazy adventures which ended with a stripper punching me in the face. I came home drunk and wrote a quick teaser post on Scotsmanality stating that I would soon follow-up with the full story, but you know what? I never did. It wasn't that I didn't have time - it was that I was just burnt out from writing, and I had absolutely no interest in writing anymore.

I thought if I took some time off, I'd regain that interest in writing. I was also trying to balance a 9-5 job, playing poker professionally for a living, and family life. The weeks turned into months, and even with Vin and co doing a great job covering the Scotsmanality page, I just had no interest in returning. I barely even visited Scotsmanality anymore - I had no clue what was going on at my own website.

Around the end of 2004 there was some drama on the Scotsmanality forums, and a bunch of people left to start their own forums. They were called "Universally Ranked" and "Insert Label", however the latter became the most popular forum and lasted a few years - more on that later. I finally decided to try and get back to writing, and updated the Scotsmanality homepage to state that I was coming back, and that I was going to come back with a review of WCW Thunder.

I never did.

I tried, believe me. I went out and purchased WCW Thunder that very day. I sat down with Risto, and over a few beers we talked about everything that was going to be in the review. It was going to be epic - my best work, my motherfucking Mona Lisa - but I just didn't bother with it. I just couldn't sit down and write.

I then made a mistake - I let the domain expire. I can't remember if I just plain forgot, or if my credit card didn't work or something - but Scotsmanality.com expired and some squatter picked it up, and held onto it for the next few years.

This was actually a good thing though - it put the old Scotsmanality to bed, and was quite a burden off my back. I went from being a professional poker player to getting into the poker affiliate game, moved onto the casino affiliate game, quit my 9-5 Government job and became a full-fledged internet marketer, specializing in the gambling field. It's all worked out really well, and the death of Scotsmanality was probably the best thing that ever happened to me, because it spurred me onto bigger and better things. Here's just one example of the awesome websites I now run: Casino Answers. If you know anything about the gambling affiliate world, you may know me as "Dealer Dan", the nickname/brand/company that I now run and go under.

Of course it was hard to just say goodbye to Scotsmanality. I actually tried to start it again, and launched a website in 2006 entitled "ScotsmanalityDeux.com". However the Scotsman that you loved to read about just wasn't the same. Nothing interesting worth writing about every happened in my life anymore. You can probably read some of the articles on Web.Archive.Org. So after a few months of that, I closed it and opened up "NotScotsmanality.com" with the basic concept that the site was NOT Scotsmanality, and it was just my personal blog. Like many of my projects however, this one failed yet again after a few months.

Despite all this, the Scotsmanality forums were going strong at their new home of "Insert Label". Well - the community was, and all the old Scotsmanality favourites like Osiris and Mikey were still there. However the owners of the forum were shitting it up and were never around, and the only way the forums could stay alive was if people donated year after year. I helped out at least once when it came to donations with a couple of hundred bucks, but with that domain expiring at the end of the year, the writing was on the wall for those forums.

One thing I was always proud of when it came to Scotsmanality was the community I created, and how I brought all these people together - even if they hated each others guts. I didn't want to see it die, and I had been participating in the forums and enjoying it, so I sucked it up and started my own website to host the forums, which has been going strong since September 2007. If you want to participate with me and all the old Scotsmanality gang, you can head over to the forums at No Pants Provided.

So yeah, that's pretty much it for the history of Scotsmanality. In December 2009 I checked and saw the domain was actually expiring and was up for auction, so ended up purchasing it for $100. No real reason except for nostalgia sakes. I don't plan on doing anything with it other than this one page to let people know what happens although who knows - maybe one day if I have the time, I'll sit down and actually archive all my old articles for your enjoyment. I also have a personal blog that I amazingly keep regularly updated - Scotsmans Blog.

On a personal note life is going good. I am still happily married, have two kids, and life is pretty fucking great. Abba is still alive and kicking, and still as big a pain in the ass as ever. I also reignited my love with video games and got hooked on Xbox 360 achievements - as of February 2010 my gamerscore is over 70k. So sad. If you have XBox 360 feel free to add me - "DealerDan" is my gamertag.

That's about it for the long history of what happened to Scotsmanality. Thanks to everyone who read the websites and commented over the years. It was a blast, and I'll see you at the NPP Forums. If you're interested in getting into the internet marketing game, be sure to check out my Poker Affiliate Guide. And one more link to my awesome new Casino Information website. And if you like books, be sure to check out my Books in Order website.

Hugs and kisses,

Scotsman

May 2020 Update: I was just doing a bunch of audits on my existing websites and I was like oh yeah this website exists should I close it?

I've decided hey why not keep this page open. I still dream one day of having a huge archive of all my old writings although who knows if that will happen.

For those wondering, Abba unfortunately passed away on January 3rd, 2019 at the age of 17 years.

However she will love on forever - both in my heart and on my person. I got this tattoo of her: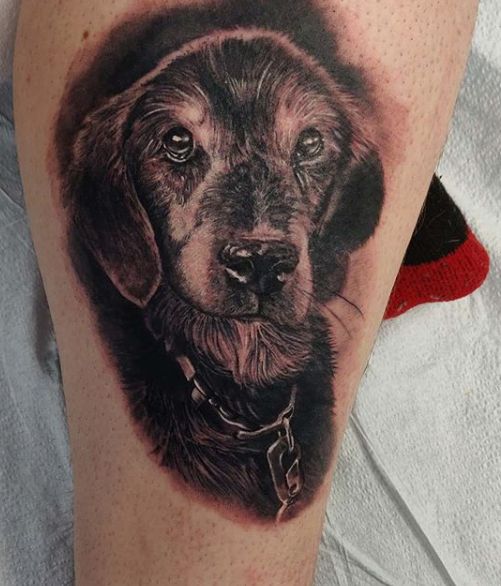 It's pretty neat actually as they can put the ashes in with the tattoo ink so I ended up doing that. Figured why the fuck not.

That's pretty much it. Life is pretty much the same except I have about a billion tattoos now. When I first met J, back in like 2002, I had all these ideas for tattoos. She told me "Not until I get my first one". I promised her that and it took until 2018 for her to get her first tattoo. So since then I've went absolutely insane and am covered in them. Including of course an Ultimate Warrior tattoo: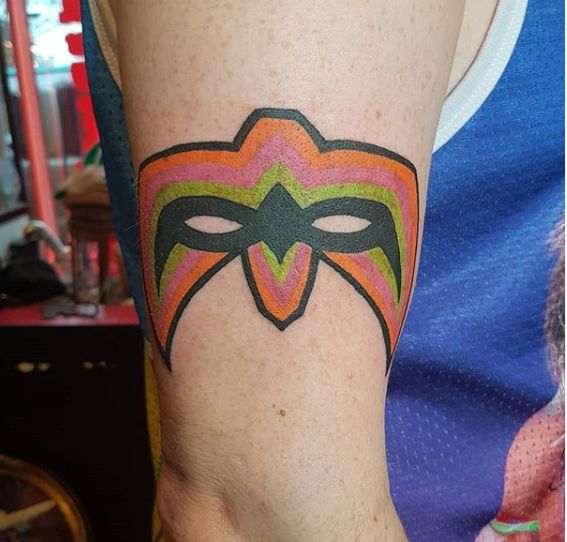 If you ever want to contact me for whatever reason my e-mail is G [at] 8am Beer Pong Dot Com.